Menopause: Why dare talk about it?
While absolutely natural, menopause still remains a taboo subject1—something not to be discussed in society. Even if it is asymptomatic or the symptoms are very mild, women's health can be impacted.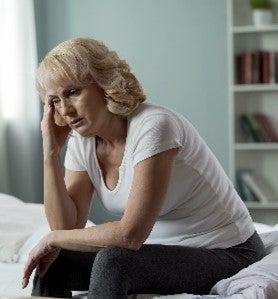 However, when the symptoms are bothersome (which is the case for about 50% of women2), the inability to discuss their problems may lead women to face their symptoms alone, resulting in isolation, guilt, and anxiety. Research has shown that roughly 50% of women do not seek medical help despite their symptoms.2 Many women have testified that the inability to talk about these issues and seek support from society may have negative impact for their careers, family lives, and social relationships.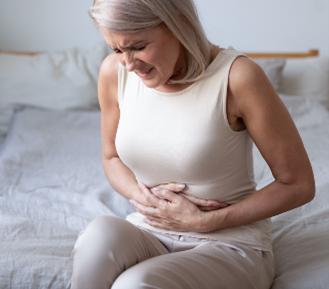 Imagine a situation in which you suddenly experience a hot flash while you are at a family meeting or a birthday party with your friends. Your behavior could change without you even noticing: you may become irritable and try to avoid people. If these people know what is happening to you, they may be more understanding, but if not, they may find such behavior unusual or even rude. Menopause symptoms are not something to be ashamed of or feel guilty about; instead, they need to—and can be—managed.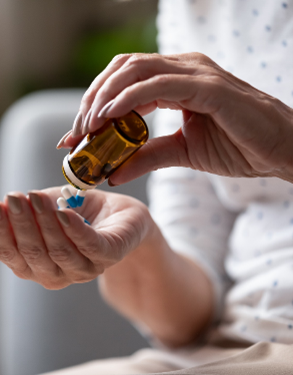 Talking about menopause is the first step in managing the condition. There are medical solutions that should be discussed with a doctor and only with a doctor (i.e., do not rely on hearsay). There are also lifestyle changes that can be adopted, such as those involving diet and physical exercise. If your doctor seems dismissive, please do not be discouraged. Keep looking for professional help, preferably from a menopause specialist. Gynecologists, for example, generally encourage women to talk freely with them about their condition. Of course, you should also feel free from the people who support you.
Talking about menopause can be the first step to feeling better and learning to accept and embrace this new phase of life. Again, there is nothing to be ashamed of, and you should have absolutely no hesitation in talking about it. Why should you be embarrassed to talk about a natural phase of life that affects all women on earth?
Do not hesitate to consult your doctor to discuss your menopause transition. It should never be a taboo to talk about this subject, especially with your doctor.
References
British Medical Association. Challenging the culture on menopause for working doctors. https://www.bma.org.uk/media/2913/bma-challenging-the-culture-on-menopause-for-working-doctors-reportaug-2020.pdf Published on August 5, 2020. Accessed October 18, 2020.
Constantine G et al. Behaviours and attitudes influencing treatment decisions for menopausal symptoms in five European countries. Post Reprod Health, 2016; 22(3):112–122.